Crossing The Threshold: Navigating The Gateway To SUD Treatment Spaces
This insightful webinar will guide you through the crucial steps in accessing substance use disorder (SUD) treatment spaces.
Beyond Boundaries: Transforming Intimacy Dynamics in Drug Inclusive Relationships
This webinar will provide participants with an overview of how to apply harm reduction principles for people who use drugs (PWUD) to the context of sexual health and relationships.
Bridging Care Outreach and Secondary Exchange
This webinar seamlessly combines theory and practice to empower participants with the essentials of outreach and secondary exchange.
Crisis Intervention, De-escalation, and Conflict Resolution
This webinar will enhance the understanding of positive and negative forms of de-escalation, conflict resolution, and crisis intervention strategies for purposes of reinforcing community-focused harm reduction strategies.
Opportunities and Challenges of U=U
This webinar will review challenges involved in achieving viral suppression and maintaining undetectable viral loads, particularly for people who use drugs. Providers also will gain an understanding of potential opportunities for promoting activities that contribute to harm reduction strategies in order to reduce barriers and increase drug user health.
Harmony in Healing: Uniting Faith and Harm Reduction Practices
This webinar will cover key aspects of faith-based communities' involvement in harm reduction. These include non-judgmental approach, sense of belonging and support, moral and ethical guidance, integrated approach, outreach and awareness, stigma reduction, partnerships with healthcare services, prevention programs, and spiritual healing and transformation.
Nurturing Resilience: Building Stronger Futures Through Harm Reduction
This module provides insights on and discusses evidenced-based strategies to promote harm reduction among the youth population.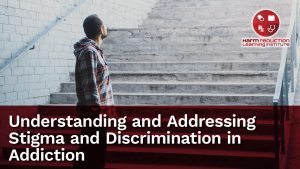 Understanding and Addressing Stigma and Discrimination in Addiction
This webinar will briefly review the new knowledge gained during the past 50 years. The faculty will describe the shifts in cultural understanding of addiction that have given rise to new research and approaches that can help reduce stigma and discrimination against people with substance use disorders.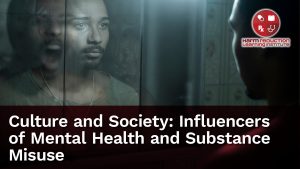 Culture and Society: Influencers of Mental Health and Substance Misuse
This webinar will discuss how to promote equity, improve access, and increase retention in care among BIPOC communities in healthcare.
Aging Gracefully with Harm Reduction: Reducing Harm and Enhancing Well-Being
This session provides a non-clinical view of harm reduction, with a particular focus on its intersection with aging.