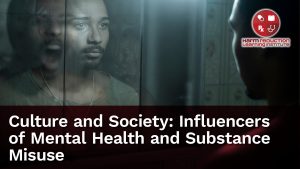 Culture and Society: Influencers of Mental Health and Substance Misuse
This webinar will discuss how to promote equity, improve access, and increase retention in care among BIPOC communities in healthcare.
Aging Gracefully with Harm Reduction: Reducing Harm and Enhancing Well-Being
This session provides a non-clinical view of harm reduction, with a particular focus on its intersection with aging.
Integrative Harm Reduction Psychotherapy: The Seven Therapeutic Tasks, Skills and Strategies
Integrative Harm Reduction Psychotherapy consists of seven therapeutic tasks: managing the therapeutic alliance, the therapeutic relationship heals, enhancing self-management, assessment as treatment, embracing ambivalence, harm reduction goal setting and personalized planning for positive change.
The New Paradigm in Addiction Treatment: Introduction to Integrative Harm Reduction Psychotherapy (IHRP), Clinical Rationale, Theory and Technique
Drawing on relational, psychodynamic, cognitive-behavioral and mindfulness therapies, IHRP techniques are uniquely tailored to each person. A central focus on therapeutic alliance and relationship creates a safe context in which to clarify the meanings and functions of risky and addictive behavior, enhance self-regulation and develop alternative healthier, self-affirming solutions.
Crisis Text Line
Crisis Text Line provides free, 24/7, high-quality text-based mental health support and crisis intervention by empowering a community of trained volunteers to support people in their moments of need. Text "GO" to 741741 to get connected.
The Trevor Project Lifeline
The Trevor Project provides Direct suicide prevention and crisis intervention services to support via phone, text, and chat for LGBTQ+ youth. Dial 1-866-488-7386 to get connected.
Trans Lifeline
Trans Lifeline is a grassroots hotline and microgrants 501(c)(3) non-profit organization offering direct emotional and financial support to trans people in crisis – for the trans community, by the trans community. Dial 1-877-565-8860 to get connected.
National Suicide Lifeline
The Lifeline provides 24/7, free and confidential support for people in distress, prevention and crisis resources for you or your loved ones, and best practices for professionals in the United States. Dial 988 to get connected.
SAMHSA National Mental Health Information Center
The Substance Abuse and Mental Health Services Administration (SAMHSA) is the agency within the U.S. Department of Health and Human Services that leads public health efforts to advance the behavioral health of the nation. SAMHSA's mission is to reduce the impact of substance abuse and mental illness on America's communities.
NAMI Basics OnDemand
NAMI Basics OnDemand is a free, six-session online education program for parents, caregivers and other families who provide care for youth aged 22 or younger who are experiencing mental health symptoms.