Beyond Boundaries: Transforming Intimacy Dynamics in Drug Inclusive Relationships
This webinar will provide participants with an overview of how to apply harm reduction principles for people who use drugs (PWUD) to the context of sexual health and relationships.
Opportunities and Challenges of U=U
This webinar will review challenges involved in achieving viral suppression and maintaining undetectable viral loads, particularly for people who use drugs. Providers also will gain an understanding of potential opportunities for promoting activities that contribute to harm reduction strategies in order to reduce barriers and increase drug user health.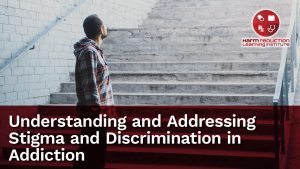 Understanding and Addressing Stigma and Discrimination in Addiction
This webinar will briefly review the new knowledge gained during the past 50 years. The faculty will describe the shifts in cultural understanding of addiction that have given rise to new research and approaches that can help reduce stigma and discrimination against people with substance use disorders.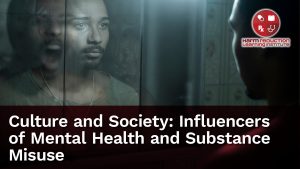 Culture and Society: Influencers of Mental Health and Substance Misuse
This webinar will discuss how to promote equity, improve access, and increase retention in care among BIPOC communities in healthcare.
Aging Gracefully with Harm Reduction: Reducing Harm and Enhancing Well-Being
This session provides a non-clinical view of harm reduction, with a particular focus on its intersection with aging.
Essentials of Opioid Use Disorder: A Resource for Hepatologists and Infectious Disease Specialists Managing HCV and/or HIV Infection
Download this PDF guide outlining key information on identifying and treating opioid use disorder among patients with HIV and or HCV infection.
Incorporating Opioid Use Disorder Screening and Treatment into HIV and HCV Management
View this slide deck to gain insights on ID specialists and hepatologists' critical role in addressing the ongoing opioid use disorder (OUD) epidemic and learn practical strategies for incorporating OUD screening, patient evaluation, and treatment into HIV and HCV care settings.
CDC HIV Surveillance Special Report: HIV Infection Risk, Prevention, and Testing Behaviors Among Persons Who Inject Drugs
This CDC infographic details findings from National Behavioral Surveillance on behaviors of people who inject drugs in relation to HIV risk, prevention, and testing.
Us Helping Us / People Into Living, Inc.
For over 30 years, Us Helping Us has been providing innovative care and services to improve the health and well-being of Black, gay men. We work every day to reduce the impact of HIV/AIDS in the entire Black community by providing care to anyone who walks through our door.